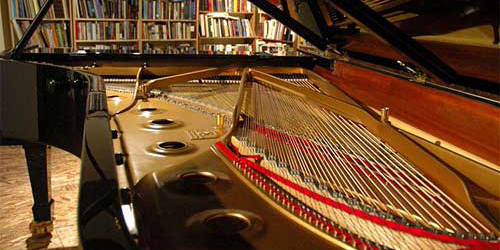 Keep your piano playing perfectly for years with piano services from Erickson Piano Works in Auburn, Massachusetts.

My name is Ron Erickson, and I offer a realistic and no-nonsense approach to piano service that allows me to tailor my services to meet your individual needs. I deliver the unique services that your instrument needs.

Over the years, I have performed more than 25,000 piano tunings and have worked hard to become well connected in the piano industry. To learn more about my reputation, please visit my testimonials page to hear what some of my past customers have to say. If you would like to learn more about the piano services I offer, please visit my frequently asked questions page.
Some of My Service Specialties Include:
• Precision Piano Tuning & Repair
• Piano Appraisals
• Piano Buying & Selling
• Warranty Repairs
• Dealer Service
• Referrals for Piano Movers,
– Teachers, & Dealers
• Prompt & Personalized Service
Serving Massachusetts, Northern Rhode Island and Northern Connecticut. Please give us a call to schedule an appointment or if you have any questions 508-721-0075